Duff Acres Farm in Columbia, TN.  Nigerian Dwarf Goats for sale.  Specializing in Nigerian Dwarf Goats.  Hand made Rockers and handles for sale in TN.


We are a small farm nestled on 5 acres in 

Columbia, TN.  Founded in April, 2008 we currently raise and sell Nigerian Dwarf Goats.  Our twin daughters, who you will glimpse throughout the site, are the true founders 

of our farm!    

Click on Breeding Schedule Picture in bottom LEFT Corner for all the updated info. on 2018!!!

to meet the babies and see our new Wait List option!

This page was last updated: August 24, 2017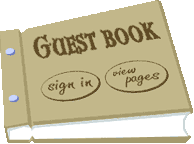 1984 Rock Springs Road

Columbia, TN 38401

931-224-1785

Links to some of our Friends!


New Buck for Spring 2018!!