We are Out of Farm's Way TN, formerly Duff Acres. We are nestled just south of Pulaski, TN, in southern middle Tennessee. We specialize in breeding blue-eyed Nigerian dwarf goats and produce goat milk soaps, bath bombs, and goat milk lotions.

Click on Breeding Schedule Picture in bottom LEFT Corner for all the updated info. on 2024!!!

to meet the babies and see our new Wait List option!

This page was last updated: November 14, 2023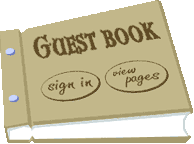 2845 Elkton Pike

Pulaski TN

Meetings by appointment ONLY

Call or text: 931-698-6878

Email: outoffarmswaytn@gmail.com 

Links to some of our Friends!


We can judge the heart of a man by his treatment of animals. 

- Immanual Kant